WHAT DO SPAY AND NEUTER MEAN?
Female cats are spayed by removing their reproductive organs. Male cats are neutered by removing their testicles. In both cases, the operation is performed while the pet is under anesthesia.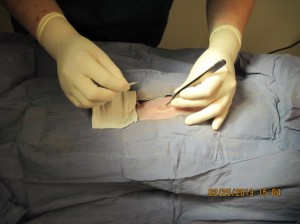 SPAY/NEUTER SURGERY APPOINTMENTS
Reservations are required! Never trap a cat before you have an appointment and a plan. To schedule an appointment call one of the following. Prices may differ among the various organizations and veterinarians.
1) Feral Cat FOCUS at 1-888-902-9717 (toll free)
2) Operation PETS Spay/Neuter Clinic of WNY (www.operationpets.org)
3) A feral friendly veterinary clinic (Feral Friendly Vets)
HUMANE TRAPS
All feral, free-roaming and barn cats must arrive at the spay/neuter clinic in a secure, humane box trap that is in good working order and suitable for cats. NO EXCEPTIONS! This is for the well-being of the cats and the safety of staff.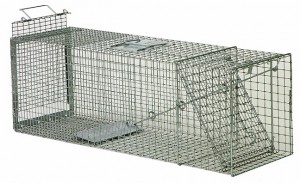 A humane trap is the safest solution to catch a feral cat – safer for both the cat and for you. It's also the best way to temporarily house and transport them. And it's safer and easier to anesthetize the cat through a trap, as well as monitor the cat's recovery post surgery.
If you don't have your own trap, Feral Cat FOCUS loans humane traps to the public (deposit required). You must have a scheduled appointment for spay/neuter surgery at Operation PETS Spay/Neuter Clinic or any other veterinary hospital, clinic or program that sees feral cats. Visit HUMANE TRAP LOAN PROGRAM for more information.
LEFT EAR TIP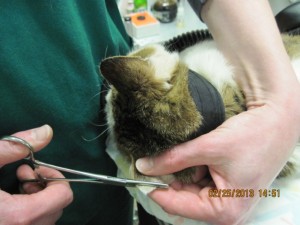 All cats feral, free-roaming and barn cats must have a left ear-tip. No exceptions! Ear-tipping is the universal sign that a free-roaming outdoor cat has been spayed or neutered, vaccinated and has a caregiver. The procedure involves the removal of the distal one-quarter of a cat's left ear (approximately 3/8 inch in an adult and proportionally smaller in a kitten). This is done while the cat is anesthetized and healing is rapid.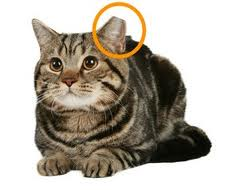 Ear-tipping is the preferred method to identify spayed or neutered and vaccinated feral cats. It's difficult to get close to feral cats so the identification must be visible from a distance. Feral cats may interact with a variety of caregivers, veterinarians, and animal control personnel during their lives so immediate visual identification is necessary to prevent an unnecessary second trapping and surgery.
OUR PROGRAMS AND SERVICES
Feral Cat FOCUS partners with Operation PETS Spay/Neuter Clinic of Western New York to work together to offer low-cost Trap-Neuter-Vaccinate-Return (TNVR) spay/neuter programs for feral cats, free-roaming cats, and barn cats. Our TNVR spay/neuter programs only apply to feral cats, free-roaming cats or barn cats.
Spay/neuter services range from $25.00 to $55.00. Feral Cat FOCUS is often able to subsidize a spay or neuter. However, we are funded by private donations and grant money so our ability to subsidize always depends on availability of funds and time of year. Call Feral Cat FOCUS to discuss what programs are currently available.
When cats come to Operation PETS for spay/neuter surgery, the distemper (FVRCP) vaccine and Rabies vaccine are bundled together with the price of the surgery. The prices will vary a little, depending on subsidizing availability, grant availability and time of year. When spay/neuter surgery is performed at Operation PETS:
All cats receive a distemper (FVRCP) vaccine
All cats receive a Rabies vaccine
All cats receive Revolution – a treatment for fleas, ear mites, roundworms and hookworms. The Revolution treatment is subsidized by Feral Cat FOCUS
All cats get pain meds
There is no extra charge for pregnant cats, cats in heat, or cryptorchid males (testicles not distended)
Pregnant females get fluids at no extra charge
Feral Cat FOCUS and Operation PETS do not FIV/FeLV combo test feral, free roaming or barn cats for feline immunodeficiency virus/feline leukemia virus.