To our devoted friends and supporters,
Feral Cat FOCUS had to make a devastating decision to cancel our annual FUSION fundraiser that was scheduled for April 2020. FUSION is the only fundraiser we have throughout the year and the cancellation is going to put a great hardship on the feral cats that we serve.
FUSION helps provide the funds we need for the upcoming spring, summer and fall services we provide for feral and free-roaming cats. That is why with all that is going on in the world we are asking you to please help the feral cats in WNY. The money you would spend on our FUSION fundraiser is so important!! $40.00 was the requested entrance donation to FUSION 2020 and we are hopeful that the money you would have spent on the Basket Raffle and the Silent Auction could still be donated to Feral Cat FOCUS.
We are an all-volunteer organization with NO paid staff. All the money we raise goes directly to subsidizing the spay/neuter and care of the street cats or "community cats". These cats need your help. They do not carry the Covid-19 disease but they will pay the price for the current situation. Thank you…the volunteers of Feral Cat FOCUS.
COMMUNITY CAT NEWSLETTER
Community Cat News provides news on Feral Cat FOCUS triumphs, projects and caregiver tips as we share our message of Trap-Neuter-Vaccinate-Return.
Check out our latest newsletter here…
I'VE NOTICED SOME RODENTS AROUND HERE,
AND I'D LIKE TO VOLUNTEER TO TAKE CARE OF THAT PROBLEM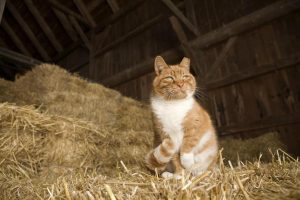 The perfect new hire for wherever pests interfere with your barn or business.
They're strictly business. And their business is solving your rodent problem.
Adopt-a-Working-Cat-Program
---