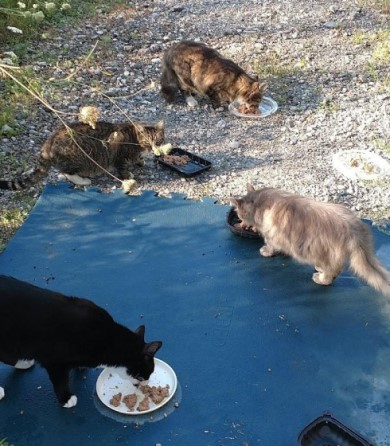 Let's make this the best Thanks-Giving Season yet for the feral/free roaming cats of Western New York. From November 1–November 30 every dollar you donate will be matched up to $10,000 ($1 becomes $2)!!
Feral Cat FOCUS is honored to notify all its donors and supporters of a $10,000 matching fund contribution from a family that cares for feral/free roaming cats!
This matching grant opportunity will help us to subsidize the spay or neuter and vaccination of approximately 1,130 feral and free roaming cats. It will help us to provide 75-100 feral colony caregivers with food needed to maintain their colonies (cats have all been through TNVR programs).
Your donations will help us to continue our mission to humanely reduce the feral and free-roaming cat overpopulation in Western New York through the use of Trap-Neuter-Vaccinate-Return (TNVR). TNVR stabilizes the population (fewer to no births). One female cat has two litters a year (4-6 kittens each litter). An average litter of five kittens = 10 kittens per year per one cat. If we are able to spay 600 female cats this will prevent the birth of 6,000 kittens.
You can make on online credit card or PayPal donation using the donate button above. Please state in the memo section "Matching Fund".
If you would like to send a check mail your donation to Feral Cat FOCUS, P.O. Box 404, East Aurora NY 14052. Please note on your check the donation is for "'Matching Fund".
Thank you to our dedicated donors and thank you from Feral Cat FOCUS.
COMMUNITY CAT NEWSLETTER
Community Cat News provides news on Feral Cat FOCUS triumphs, projects and caregiver tips as we share our message of Trap-Neuter-Vaccinate-Return.
Check out our latest newsletter here…
I'VE NOTICED SOME RODENTS AROUND HERE,
AND I'D LIKE TO VOLUNTEER TO TAKE CARE OF THAT PROBLEM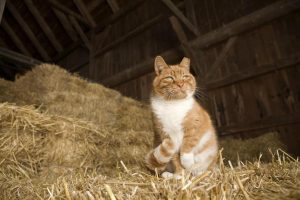 The perfect new hire for wherever pests interfere with your barn or business.
They're strictly business. And their business is solving your rodent problem.
Adopt-a-Working-Cat-Program
---