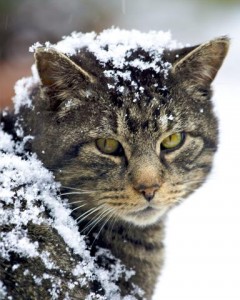 Feral Cat FOCUS 
P.O. Box 404
East Aurora, NY 14052
1-888-902-9717 (toll free)
Email: info@feralcatfocus.org
Please visit our Community Cat FAQ's for answers to some of the most common questions we receive.
Feral Cat FOCUS is an all-volunteer organization. We do not have "office hours". If you leave us a phone message or send us an e-mail one of our volunteers will get back to you as soon as we can. If you leave a phone message, please include your name, where you live, daytime and evening phone numbers and a brief description of why you are calling.